[Blizzard] Opposite-faction appearances learned via quests are faction locked
When questing you are sometimes rewarded item appearances from the other faction. However, not all of these are becoming available to search or transmog via the Appearances interface.
I learned the Bloodrite Headchopper (https://www.wowhead.com/item=155347/bloodrite-headchopper&bonus=4811) from completing a quest (I believe https://www.wowhead.com/quest=49996/rearmament ?), but as Alliance I am not able to use that appearance for transmog.
The shared appearances are the only ones in the Appearance UI, but they are not available to transmog:
Blizzard's API however thinks I know the appearance and can use it. The default "You have not collected this appearance" does not display and with /console missingTransmogSourceInItemTooltips 1 it shows "You've collected this appearance, but not from this item".
I think the appearance is supposed to be available to Alliance characters, or else it wouldn't be learned via an Alliance quest. OR It was mistakenly awarded by the quest.
Bloodrite Headchopper tooltip: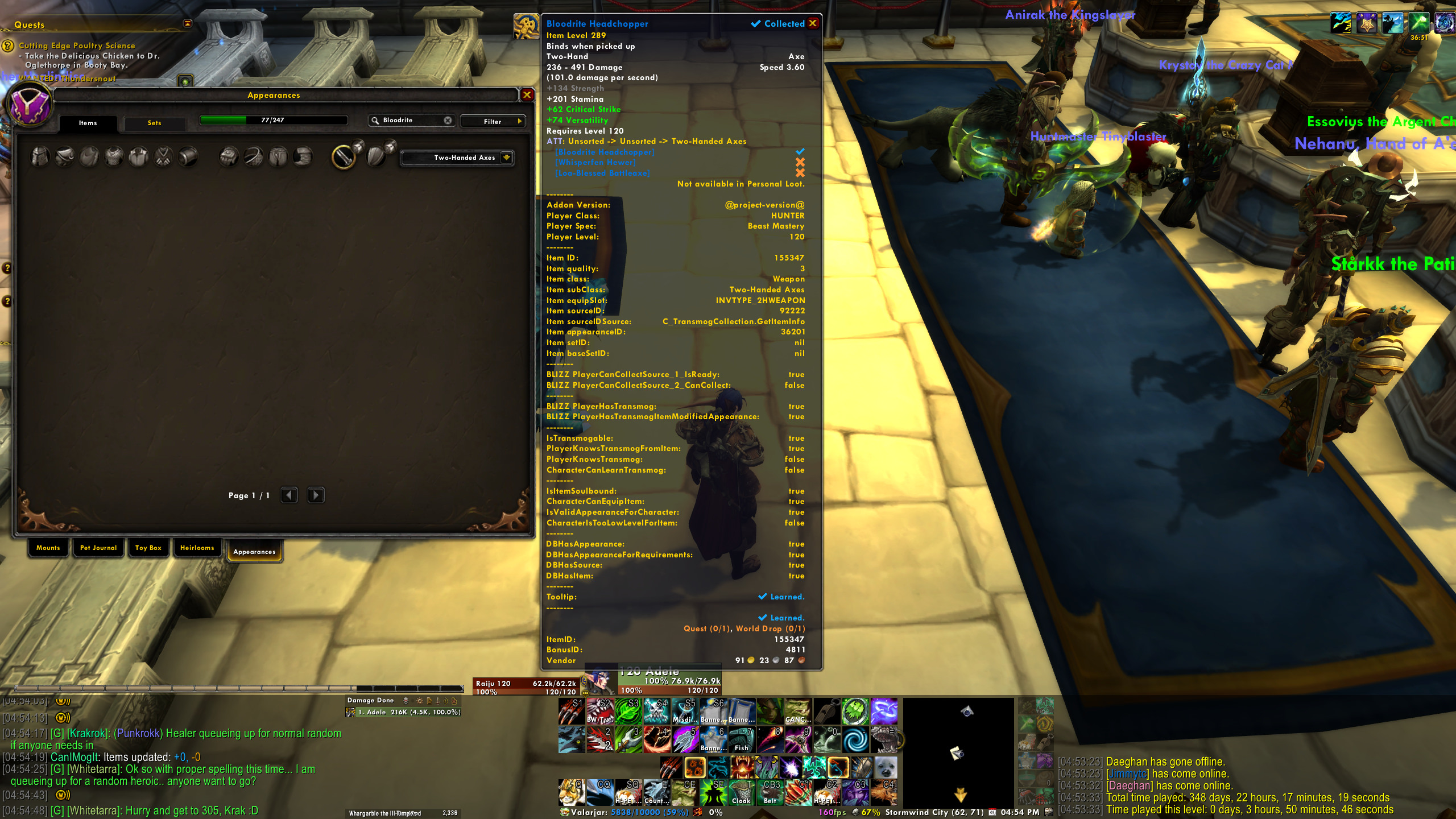 Whisperfen Hewer tooltip:
Loa-Blessed Battleaxe without missingTransmogSourceInItemTooltips: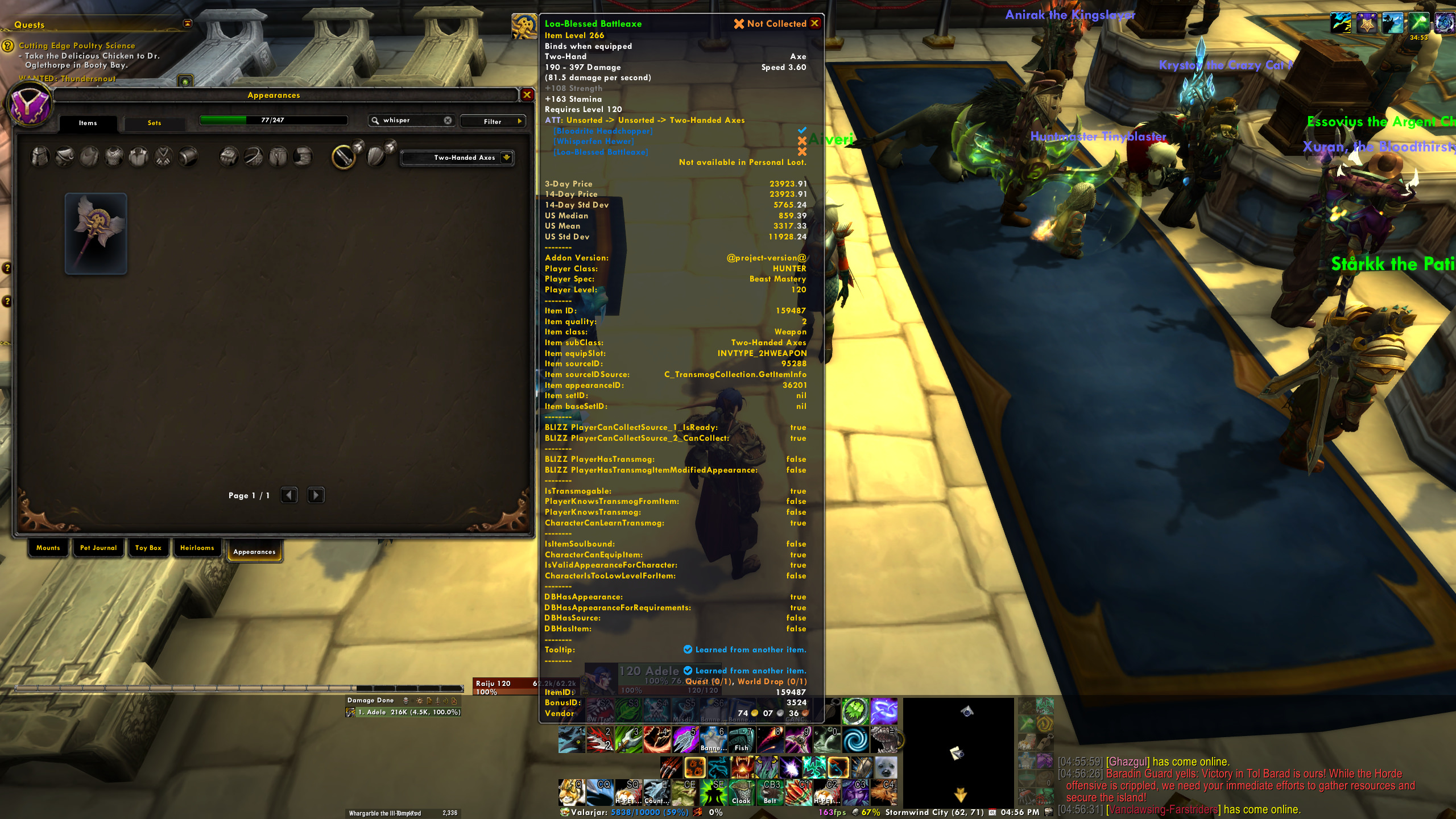 Loa-Blessed Battleaxe with missingTransmogSourceInItemTooltips: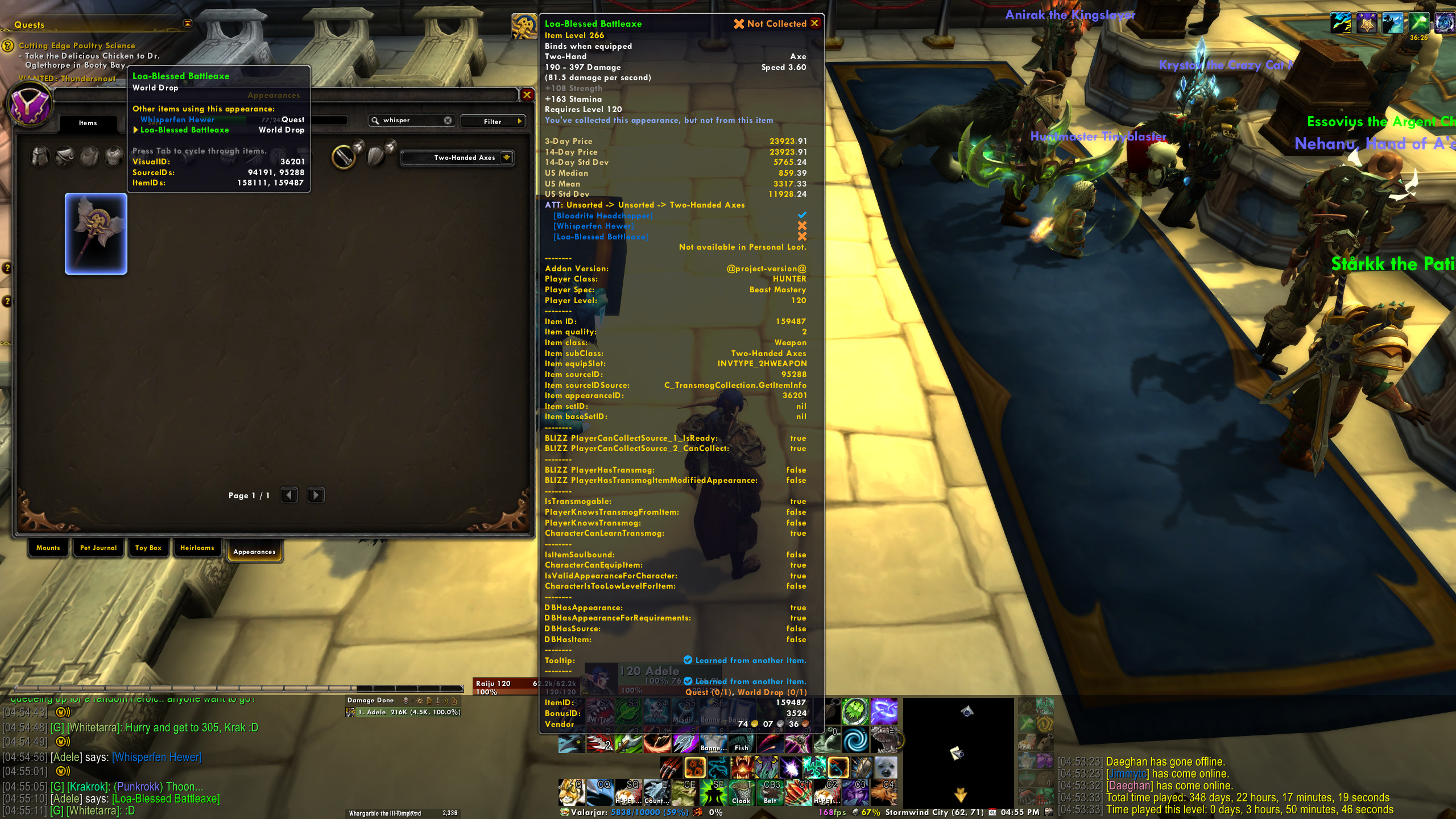 Edited
by
Ami Yuy