TortoiseGit shows context menu for two unversioned files even if told not to do so
What steps will reproduce the problem?
Check option "Hide Menus for unversioned paths" in TortoiseGit Settings dialog.
Select more then 1 file or folder inside unversioned parent and call system context menu.
What is the expected output? What do you see instead?
When option "Hide Menus for unversioned paths" activated, TortoiseGit context menu should be visible only inside git folders or with pressing Shift key. And it works fine when no file system objects selected or selected just one, but when you selecting 2 or more things, it shows context menu anyway.
What version of TortoiseGit and Git are you using? On what operating system?
TortoiseGit 1.8.15.0 (x64), Git for Windows 2.6.1, Windows 7 SP1 (x64)
Please provide any additional information below.
TortoiseSVN has same issue as TortoiseGit, but TortoiseHg works correctly.
Screenshots: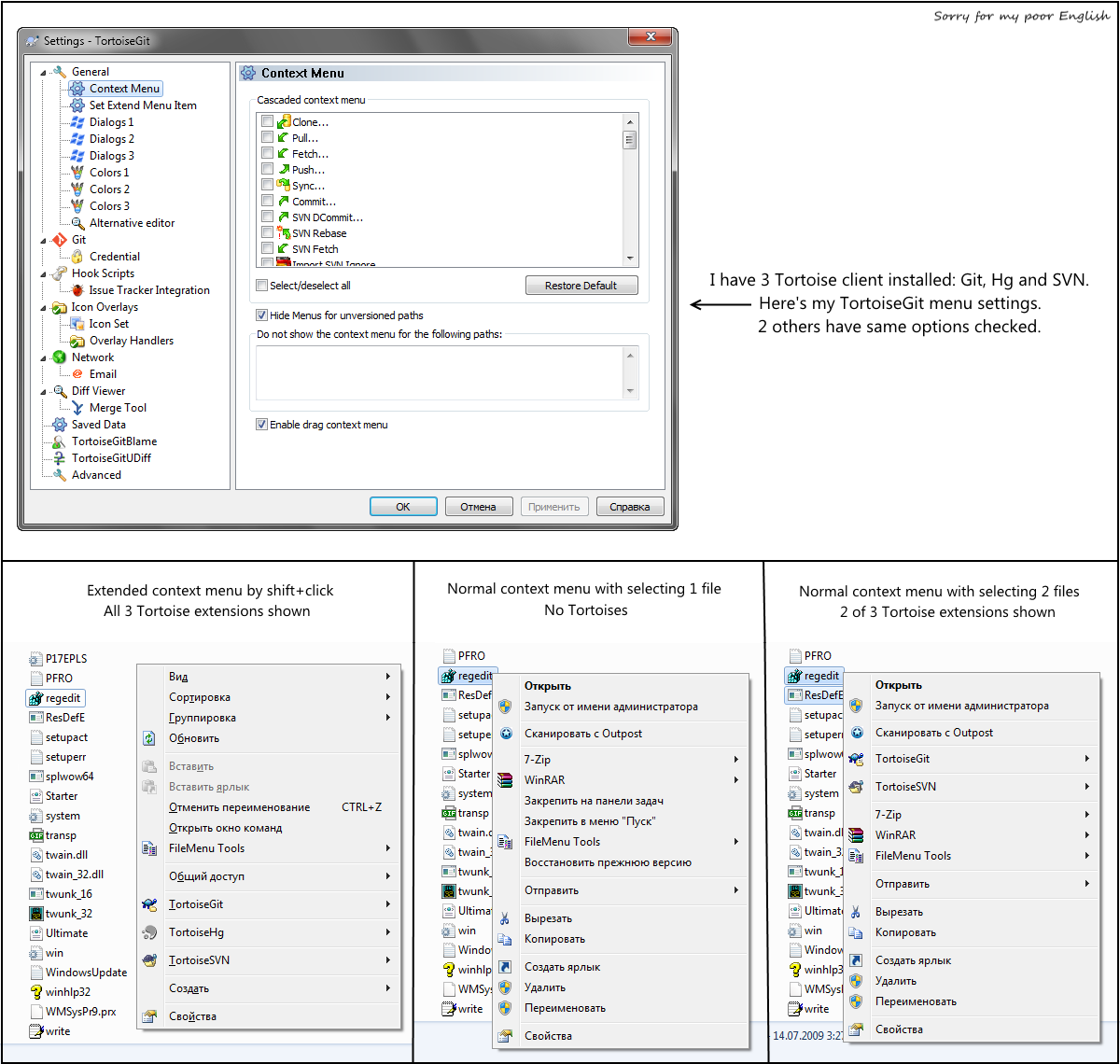 To upload designs, you'll need to enable LFS and have an admin enable hashed storage.
More information