Fatal: Failed to convert software surface and Very high RAM consumption
Created by: MetalES
Might be related to issue #933 (closed) (This time it is "Failed to convert software surface" rather then "Failed to create software surface"), the probability is extremely high
No matter if 2D acceleration is enabled or not
While playing, if you pause the game and switch between menus, the RAM consumption can reach uninimaginable amount (1.8gb in MoS) before it crash
In BoM, you can reproduce the same thing, without being in the menu, just wait in the exterior for the night "light effect" or go to other maps that use the day / night surface
In my project, same thing.
Unpausing didn't dump the memory. Looks like sprites are never dumped from the memory and got re-created elsewhere in the RAM (selecting an item also make the RAM consumption higher) You had to restart the game eigher by closing the program or by reseting it to clean the RAM
There are no lags before the crash
Tested with every project, same thing happen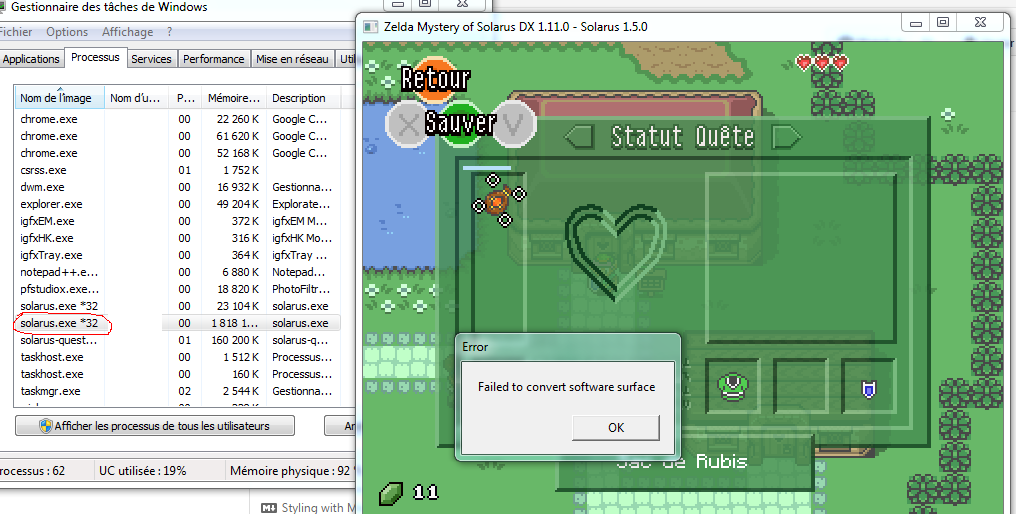 To upload designs, you'll need to enable LFS and have an admin enable hashed storage.
More information