Quest Editor crashes in sample quest
Created by: mbombe
On my Windows 7 box, the following happens with Quest Editor 1.5.3 and the unaltered sample quest:
Load Sample Quest, immediately start Sample Quest, rush right stairs down, up, up, CRASH. Reproducible every time if I rush. It does NOT happen when exploring slowly. it seems to be related with rushing the last room with the 4 birds,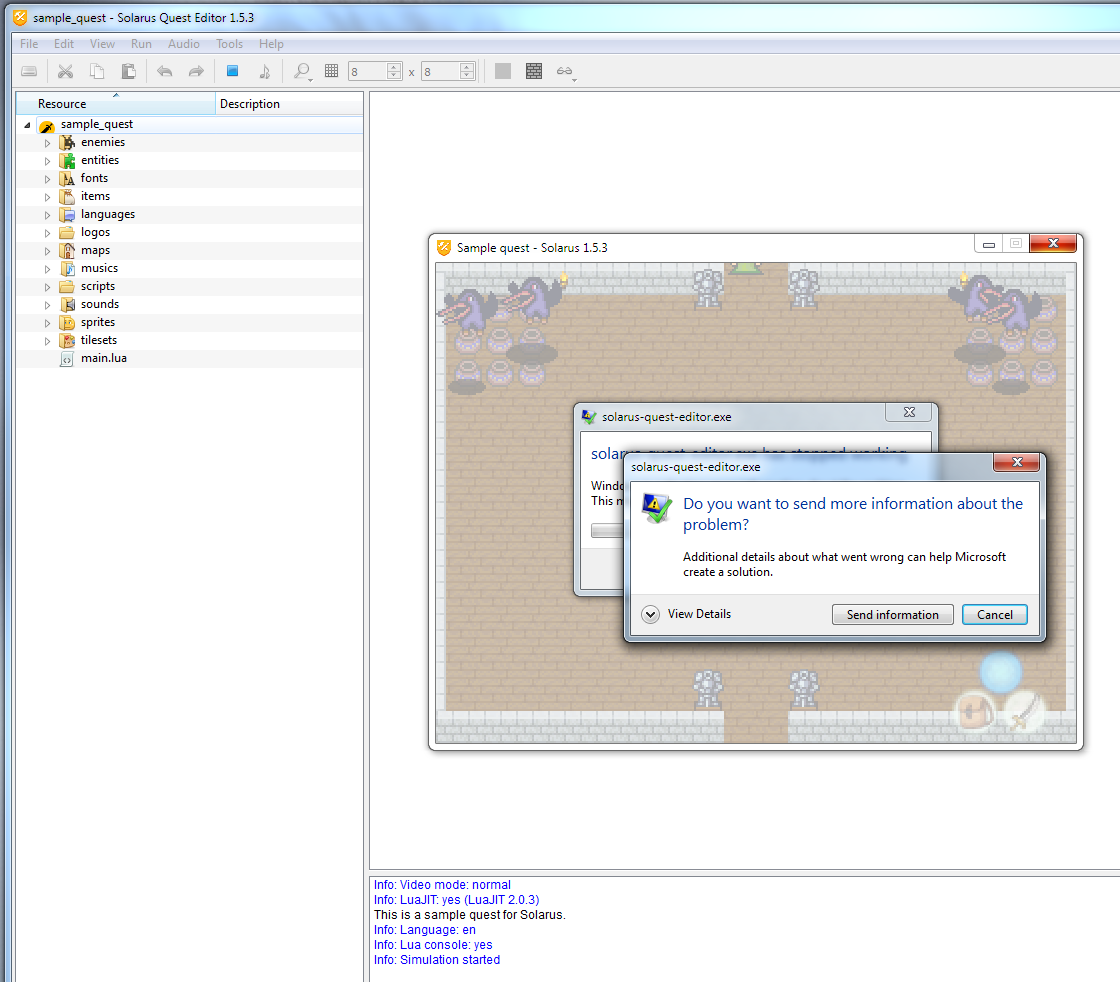 To upload designs, you'll need to enable LFS and have an admin enable hashed storage.
More information