Frueqently Asked Questions
Table of Contents
My email is banned?!
If you haven't set anything up and use the Account Generator as is, it's one of the Emails we use for generating accounts that was banned by steam. Either try again, or if that doesn't work, use your own domain.
I need the email
If you have the original Login and Password, you can recover the email here. This will wait for incoming emails (e.g. Account Verification) but also show the email address.
I have lost the password to my account!
Tough luck. Since passwords are not saved in cleartext and there is pretty much no way to prove an account is actually yours, we will most likely not be able to assist you. Keep the accounts' credentials more safe in the future.
I activated Steam Guard, help!
You're out of luck. In most cases we don't have access to the email inboxes anymore, as those are only temporary for the accounts creation. We highly recommend leaving Steam Guard OFF.
ReCaptcha doesn't load!
How do I add 2Captcha Key?
Go to 2captcha and login/register
Acquire an API Key by adding funds to your account
Copy your API Key and paste it into the Preferences on the Accgen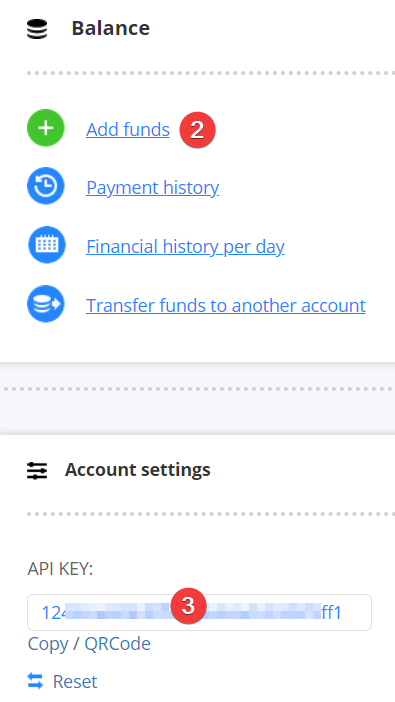 How do I set up a domain?
Buy a domain from any registrar: google.com -> buy+domain+cheap
Set up DNS Entries like the table below.
The DNS Entry will take about an hour to go live. Then it will be ready for Account Generation.
Domain DNS Configuration
| Field | Value |
| --- | --- |
| Record Type | MX |
| Name / Host / Alias | @ or empty |
| TTL | 3600, 60 minutes or automatic |
| Priority | 1 |
| Value / Destination | mailhost.pii.at |
Mass Generation
Please read this guide here
Adding Proxies
Please read this guide here
"Can I have game [x]?"
No. The Steam Account Generator generates a new Steam Account. That's it. There is no way to add games like GTA V, Forza Horizon or any other game you have to buy to a Steam Account. You will have to either crack the game, or actually buy it like every other decent human being.