Make it possible to open Hot Key window without showing hidden items 2 windows
Thanks for filing an issue! Please answer the questions below so I can help you.
iTerm2 version: Build 3.2.9
OS version: 10.14.6
Detailed steps to reproduce the problem:
Set a "dedicated Hotkey window" either in Preferences -> Keys
Have at least one iTerm window open
Hide the iTerm window (⌘H
Invoke Hotkey Window
What happened: iTerm Hotkey window and ordinary window shows up.
What should have happened: Only iTerm Hotkey window should be visible.
Note that the iTerm 2 window does not go in front of other active windows. However if you have few windows open on your Mac such that the desktop is partly visible, it's still distrupting that the ordinary iTerm window(s) are unhidden, unwarranted.
Illustration: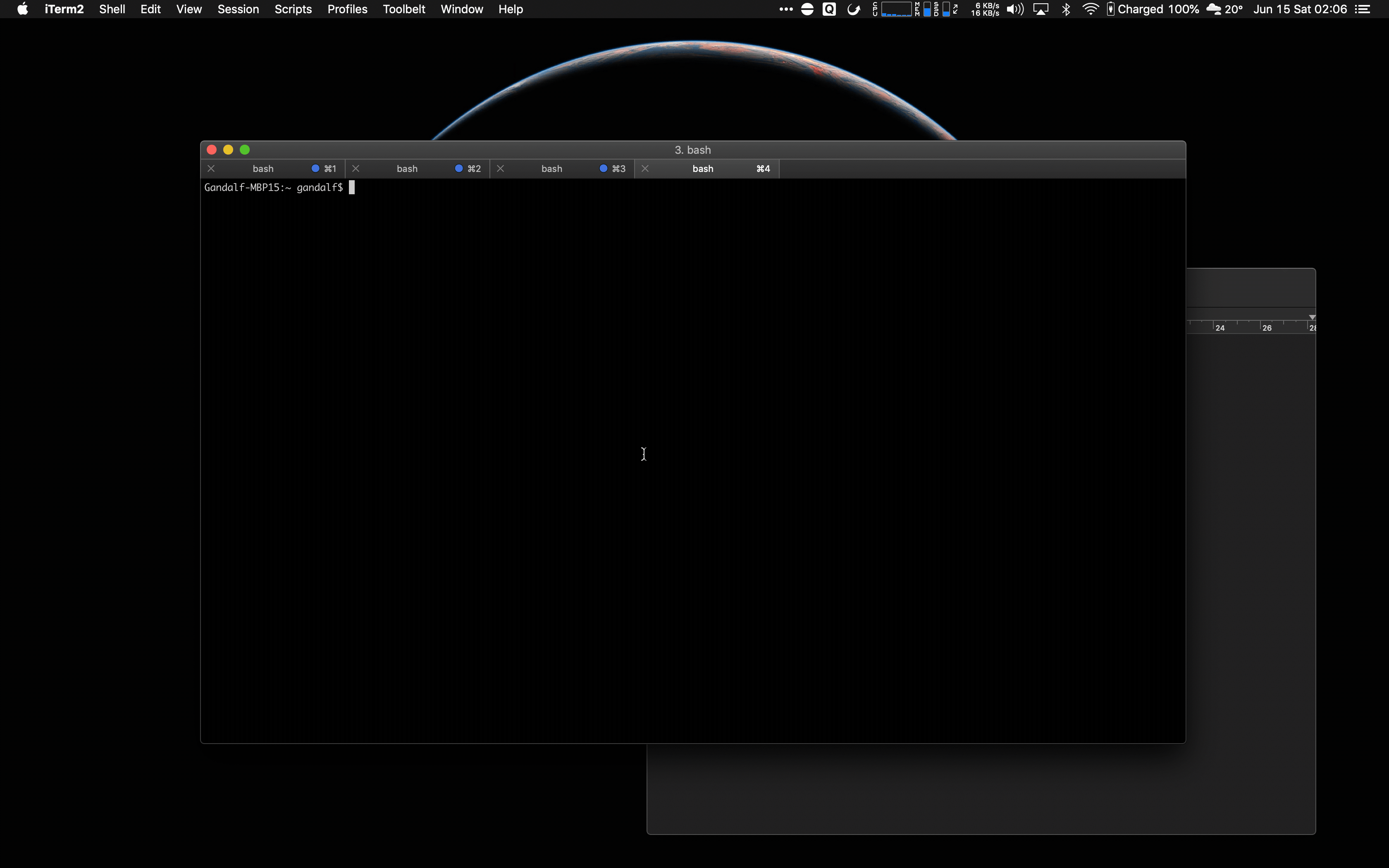 Similar to #6875 (closed) (now fixed), which was the same but with the ordinary iTerm window also going on top of all other windows.
Edited
by
Gandalf Saxe