Add welcome message to mobile
Add welcome message to mobile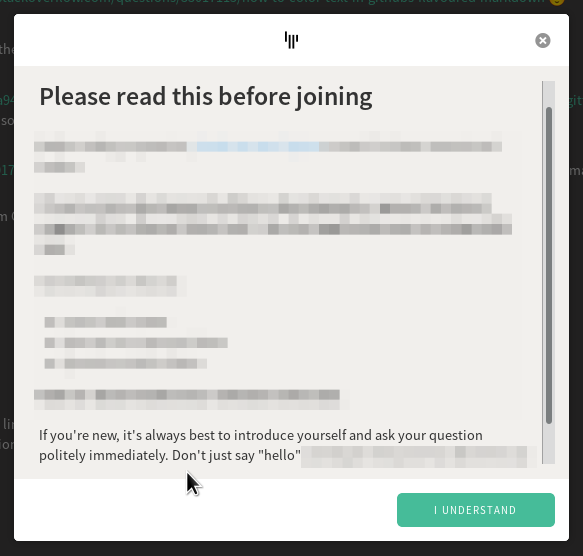 Original post

Desktop browser experience

When, for example, I leave https://gitter.im/gitterHQ/gitter then (re)join, there's a confirmation dialogue. Shots from a few weeks ago:

– plus the third screenshot under my unofficial Orientation for newcomers (2017-04-01) at https://gitter.im/gitterHQ/gitter?at=58df79a608c00c092a395cac

Mobile experience

Android 5.0:

no dialogue before (re)joining
after clicking the green icon to begin chatting, a simple subtle welcome message

Welcome to gitterHQ/gitter!

– that fades away within around five seconds.