Markdown images may have a frame
Problem to solve
Screenshots usually blend in actual text which makes them look like part of text. Since markdown and wikis use screenshots regularly, this forces users to put a shadow as a frame so users can distiguish images from text.
Intended users
All
Further details
Example image: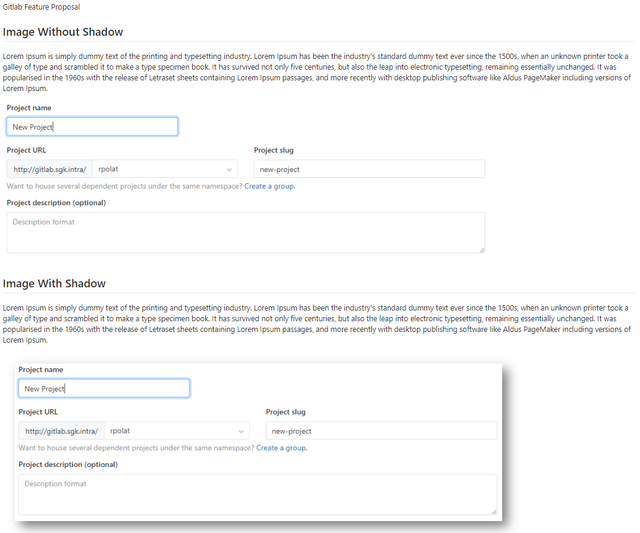 Proposal
Gitlab may render the image with a shadow to prevent blending with text.
Apart from shadowing, there may be even different kind of frames.
Currenly images are used in this syntax: ![title](url)
Users will be avle to pick predifined frames by using this syntax: ![title](url)[shadow]
Edited
by
Ramazan