Hercules coding style guide
This is a proposal for a style guide so we can all agree on best practices and stick to it.
If you want to make changes please use the comments and don't manually edit, I'll change it for you.
---
Evol-Hercules style guide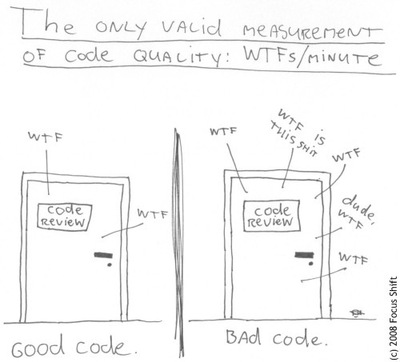 Abstract
This document outlines basic code style guidelines for scripting in Evol-Hercules in a clean way.
Why?
Clean coding means that in the first place you write code for your later self and for your co-workers and not for the machine.
Terminology
Naming Styles
b (single lowercase letter)
B (single uppercase letter)
lowercase
lowercase_with_underscores
UPPERCASE
UPPERCASE_WITH_UNDERSCORES
CamelCase aka CapitalizedWords

NOTE: When using abbreviations in CamelCase, capitalize all the letters of the abbreviation. Thus CharacterID is better than CharacterId.

mixedCase

like CamelCase but the initial letter is lowercase.

Capitalized_Words_With_Underscores

NEVER use this, unless you want to be murdered while you sleep.
Scripts
Script — a user-defined script that is a NPC, Function or standalone (ie: itemdb scipts)
BUILDIN — a function that is built into Hercules or the Evol plugin.
Function — a user-defined function-type Script that can be called within any Script and can take arguments and return a value.
Procedure — a user-defined function that is local to the scope (defined through the function BUILDIN).
NPC — a user-defined Script that accepts timers and events.
Best Practices
White spaces
Indentation should be 4 spaces everywhere.
Tabs should never be used, except in script headers (blame Hercules).
There shouldn't be any white spaces at the end of a line (between the code and the line ending).
Line endings should be LF, not CRLF.
All files should end with an empty line at the end.
Line width
Your code shouldn't go past column 120 (set the ruler to this number in your text editor).
Variables
Temporary variable names should use mixedCase.

BAD:

.@FOOBARBAZ
@FOO_BAR_BAZ
$@foobarbaz
.@foo_bar_baz
@Foo_Bar_Baz
.FooBarBaz

GOOD:

Permanent variable names should use CamelCase.

BAD:

FOOBARBAZ
$FOO_BAR_BAZ
#foobarbaz
##foo_bar_baz
Foo_Bar_Baz
$fooBarBaz

GOOD:

Variables should use intention-revealing names.

BAD:
GOOD:

.@playersIterator
.@numberOfPlayers

Variables should not have extra, superfluous nouns (like their type).

Variable names should be easy to pronounce.

Variables should use the lowest scope possible.

If a non-character variable is only used within a specific NPC, it should be local to that NPC (.variable vs. $@variable).
If a character variable is only used within a specific block it should be local to that block (.@variable vs. @variable).

Avoid name collisions for non-scoped variables. Make sure those variables have unique names.
Constants
Constants should use UPPER_CASE_WITH_UNDERSCORES.
If a BUILDIN, Function, or Procedure takes invariable numerical arguments they should use constants.
Constants should not be pointless.

BAD:

ONE: 1
TWO: 2
TWENTY_THREE: 23
etc
Procedures
Procedure names should be long and descriptive as to not collide with BUILDIN and Function names.
Functions
Avoid having too many arguments in Functions. Use bitmasking when possible.
Reduce side-effects. Functions should not read or write any variable outside their scope. They should only read from the passed arguments and write to the return value.

BAD:

function foo { @var = (@base + 1); return; } @base = 3; foo;

GOOD:

function foo { return (getarg(0) + 1); } @var = foo(3);