I sure hope you're ready to learn about Git and GitLab. I promise. I'll make it easy.
Tens steps to learn Git and GitLab quickly
---
If you're new to Git and GitLab, here's the sequence of steps I'd recommend in order to push towards mastery of the tool:
Install the self-hosted GitLab offering on an Ubuntu virtual machine or sign up for the cloud based offering
Create a GitLab project. You might even want to name it 'gitlab-made-easy' to make following these GitLab tutorials easier
Install Git and clone the GitLab repo
Master some of the basic Git commands like git add, git commit, git status, git reflog, git stash and git log
Get comfortable with GitLab push and pull operations to GitLab
Learn to create GitLab branches and merge branches together
Understand GitLab branch permissions and now to do a GitLab merge request
Get familiar with the branches associated with GitFlow
Learn how to merge branches into master or merge master into branches
Learn how to tag releases
The various tutorials associated with this GitLab project, along with various GitLab tutorials I've published on TheServerSide will help you through this ten step process. It shouldn't take too long, and these steps have been completed, people will be coming to you for GitLab answers.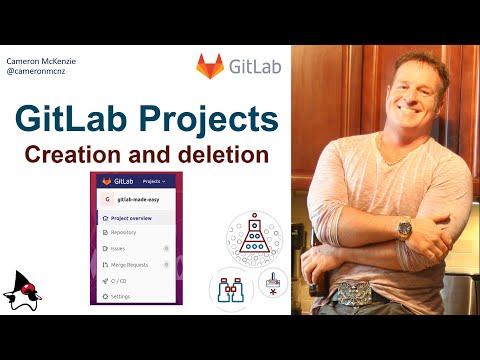 Social Media Contact
---
By the way, along with my GitLab examples on TheServerSide, I regularly publish videos to my YouTube channel and I'm moderately active on Twitter, so I'd be flattered if you took the time to follow me on Twitter or subscribe to my YouTube channel.